How it all started...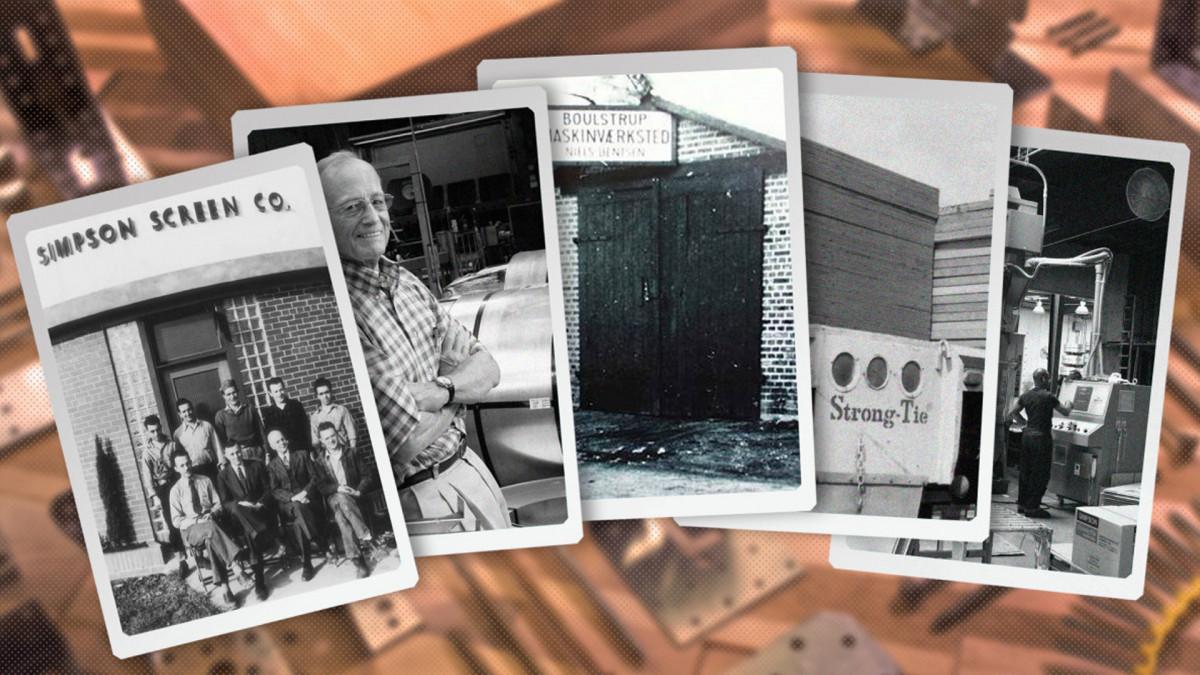 On a Sunday evening in the summer of 1956, Barclay Simpson's doorbell rang. A neighbour's brother had stopped by to ask if he could make a product to connect the ends of 2x4s for a roof. Barclay replied, "Of course!" So he sat down with his plant foreman, developed some rough sketches and used a punch press to create his first joist hanger.
"Our customers are our bosses" is a simple philosophy that permeates everything that we do.

That simple beginning was about more than just solving problems. For Barclay, it was about putting the customer first.

In the early 90s the step across the Atlantic followed, with the acquisition of a manufacturing plant in Birmingham, and the group has continued to develop and expand across Europe and the globe.

Wood connectors are and will remain the core business, but we are also active in the field of metal dowels, chemical fasteners and magazined screws. Over the last two decades, the company has expanded further with products for infrastructure, commercial and industrial construction, including mechanical anchors, adhesives and products that repair, protect and strengthen concrete and masonry.

But even with all of the growth, we still keep it simple, focusing on the core values that Barclay instilled and living up to our reputation of reliability, innovation, quality and service.