2022 edition connectors catalogue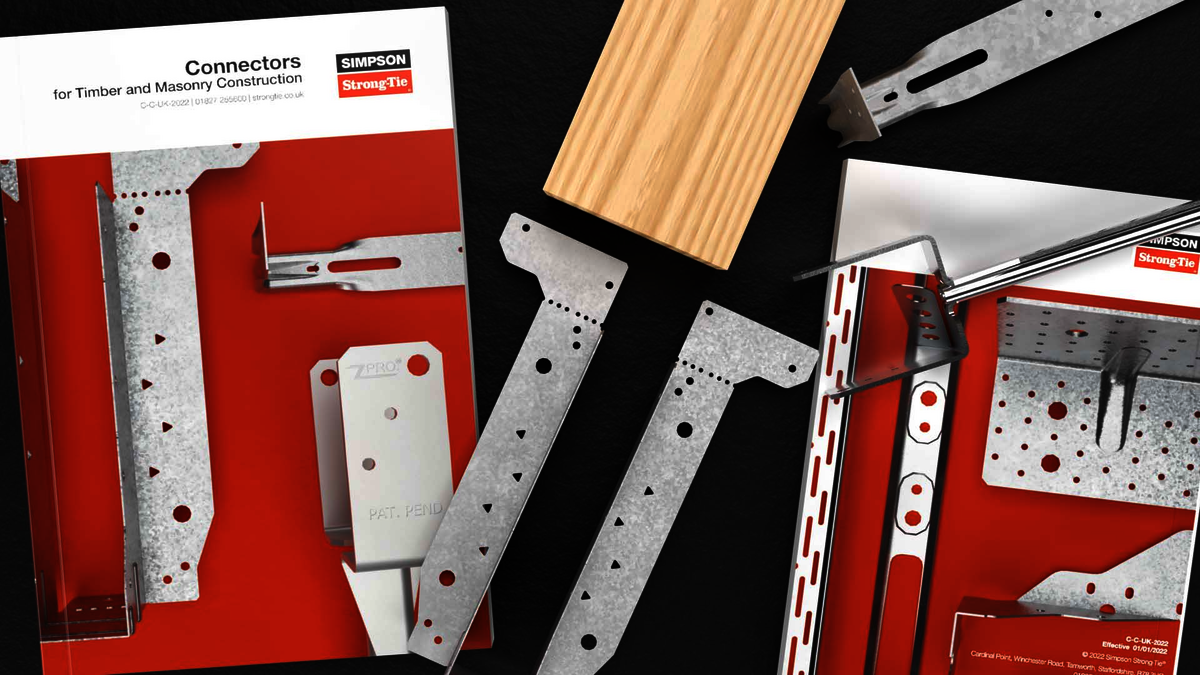 Introducing our all-new Connectors for Timber & Masonry Construction Catalogue, featuring our extended range of construction connectors for new build, refurbishment, renovation, and extension of buildings using timber and masonry. 
Alongside the UK's widest range of tested and load-rated construction connectors, the catalogue features ten brand new product innovations, including  
The versatile universal Engineered Wood Hanger (EWH) is designed to fulfil a wide variety of joist to joist/panel configurations, including I-Joists, metal web joists, solid timber joists and SIPs. 
The innovative Engineered Post Base (PBWS) is a single-piece, non-welded post base for connecting timber to concrete.  

The high strength HTT Hold Down tension tie provides a timber to concrete, or timber to masonry, tension connection. 

The SSH Structural Connector Screw for installing connectors where high load capability is required, coated with Impreg®+ for suitability to exterior applications. 
"Our new Connectors for Timber & Masonry Construction Catalogue brings together our full collection connectors and connector fastenings, complete with technical information to help you to make informed choices for your building project." says Jon Head, Sales Director, Connectors.  
"We're dedicated to continuously expanding our line of structural connectors with innovative new products that address the changing needs of our customers, we are especially excited to launch our universal hanger for engineered wood construction – the EWH." Jon continues.  
"We have also included up-to-date specification and installation information, so whether you are an engineer, architect or contractor Simpson Strong-Tie can help you to build safer, stronger homes and structures."  
The new Connectors for Timber & Masonry Construction Catalogue is available now.