New Solid Joist Notch Reinforcement Kit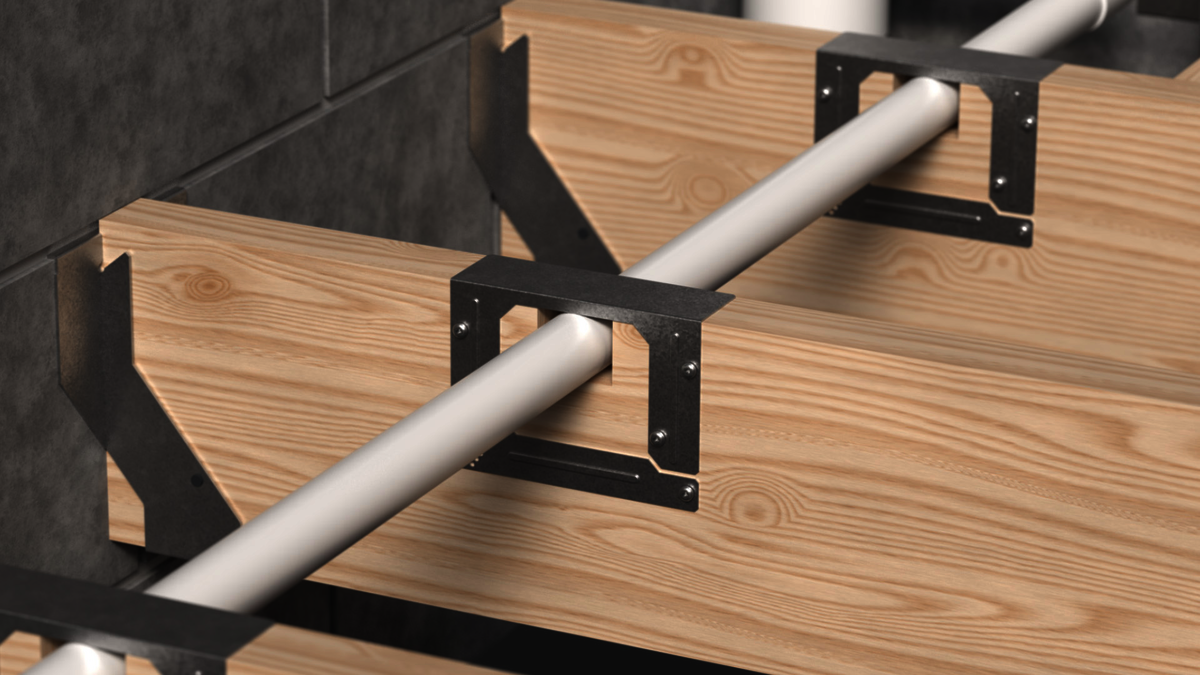 Reinforce and Protect Notched Joists
Commonly the case in bathrooms, notching out solid timber joists allows plumbing pipes and cables to pass through the floor structure - however doing so weakens the joist and exposes services to accidental damage from screws or nails coming from above.
To help solve both of these problems, we have developed an engineered steel reinforcement bracket with a bendable leg so it can easily be installed around existing services and onto the joist to help reinforce the joist at the notch point. The top plate of the bracket covers the notch to ensure that screws used to fix the flooring to the joists will not penetrate pipes or cables beneath.
Convenient too, the kit comes supplied with enough brackets and screws to reinforce and protect up to five floor joists.