Anchor Systems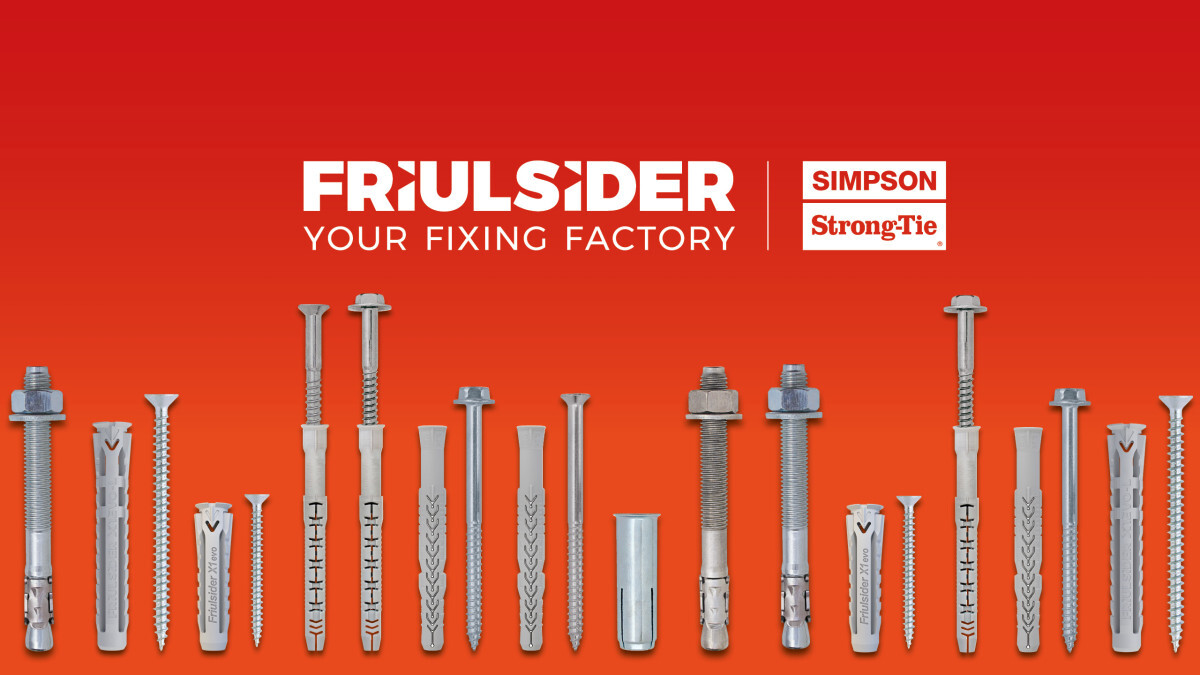 In 2022, Simpson Strong-Tie group acquired Friulsider Manufacturing. With 57 years of experience, Friulsiders state-of-the-art facility in Italy produces premium specification mechanical anchors, nylon plugs and fastenings.
Inside the Friulsider Manufacturing Process

With its production workshop, Friulsider produces up to 4,000 tonnes of metal fasteners each year (carbon steel, A2 and A4 stainless steel, brass, aluminum, etc.). It controls all the steel processing stages internally, including: 

Cold forming anchor studs and other bolted assemblies, 
Stamping of metal sheets for the manufacture of dowel expansion rings , washers, and other components... 
The production of self-drilling screws , impact anchors , bi-metal screws and screws on demand.